Running Order
location: CB2 Restaurant Café
date: Thursday 19th February 2015
time: doors: 7:30pm – screening: 8pm
price: £3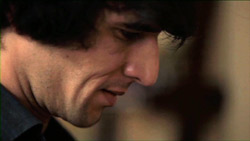 The morning, a lonely walk around, a breakfast for two and some unfinished projects.
(13:40, Fiction, AR, 2013)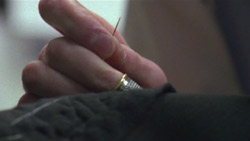 Underneath the street on Savile Row James, an apprentice coat maker, continues a 200 year old craft. Mentored by Paul, his master they explain the beauty behind each individual garment.
Through their reflections on work & life we get a unique insight into the people behind the first firm on Savile Row.
(10:09, Documentary, UK, 2013)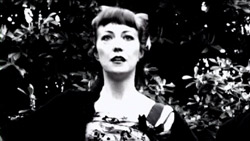 1962: The patients at a psychiatric hospital tell their stories to a nice young couple. But what really happened at the hospital before the young couple's arrival, and are this apparently pleasant young man and woman really who – or what – they seem?
(5:44, Horror/Comedy, UK, 2013)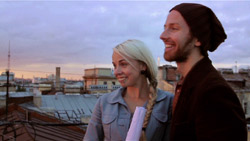 Finnish girl Johanna meets artist Michael in St.Petersburg and their summer walk turns into adventure . . .
(16:37, Fiction, RU, 2013)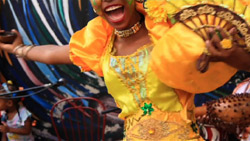 A short and intimate culinary journey with Goppi, one of the very few Indians living in Havana. He reflects on the differences between life in India and life in Cuba…
(6:36, Documentary, CU|UK, 2013)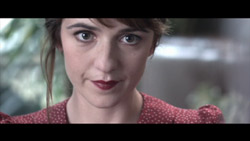 Paris – Gare de Lyon. Helie behaves as a true bounder and yet Selena is evermore in love and still wants to pick up the pieces. At the bar of "Le Train Bleu" they stop for a last drink, neither can imagine what will happen next . . .
(17:50, Narrative/Mystery, FR, 2012)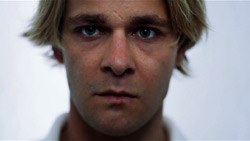 Ben suffers from anxieties and an obsessive-compulsive disorder. Medication and therapy have had no effects and his girlfriend has left him, because she couldn't cope with the situation. Ben's most burning desire is to be normal again and having a job would be a big step in the right direction.
When he's invited for a job interview, he decides to risk it all and to face his fears for one . . . long . . . day.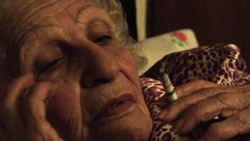 A day in the life of an elderly couple. The non-verbal interactions between the two make for sometimes funny and at other times poignant moments throughout the film. This couple has lived so long together that they have nothing left to say to each other. Living in an isolated state in their old house, they go about their daily routines, until . . .
(6:20, Narrative, CA, 2013)