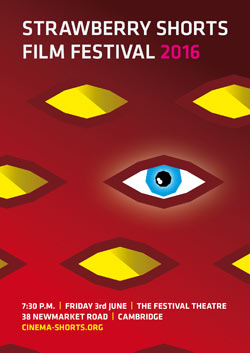 Cambridge Cinema Shorts, in partnership with Strawberry Fair, are delighted to announce that we will be holding The Strawberry Shorts Film Festival on the evening of Friday 3rd June. The Film Festival has the honour of acting as the opening event for Strawberry Fair 2016, which takes place on Saturday 4th June.
Strawberry Shorts is a well established and respected short film festival and an important event in the Cambridge calender. It enjoys national support and has international recognition. Each year we try to add a little extra, keeping it fresh and alive, and encouraging continued interest with year round supporting events.
There are two awards, The Audience Award and The Jury Award – with the winners being announced at the end of the evening.
Audience entry will be on a first come, first served basis. All audience members will receive voting slips on arrival so they can vote for The Audience Awards.
Doors open at 19:15 and the festival commences at 20:00. The full running order is given below.
While you wait for this years festival, why not check out these reports on previous editions:
-
Booking Tickets
The ticket price is £10 which includes the printed program.
A limited number of walk-up tickets will be held on the door, but due to the limited capacity of The Cambridge Festival Theatre we advise you book your tickets in advance. Tickets can be booked by emailing cinemashorts@gmail.com with the subject line booking. Booked tickets can be collected and paid for on the door at the event. The following conditions apply to advance booking:
an individual can book at most 4 tickets,
you must supply the name of the person each ticket is for,
doors open at 19:15, you must have collected and pay for (cash only please) your tickets by 19:45, uncollected tickets will be returned to sale.
-
Running Order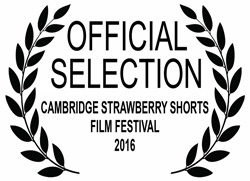 The Strawberry Shorts Film Festival takes place on the evening of Friday 3 June in The Cambridge Festival Theatre located at 38 Newmarket Road, Cambridge, CB5 8DT.
The Doors opened at 19:15.
The screening is split into two programmes.
The first programme starts at 20:00
There is an intermission followed by the second programme at 21:45.
The awards were announced after 23:00.
-
The Jury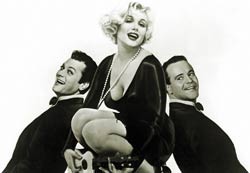 The 2016 Jury
Our judges this year are three old friends of Strawberry Shorts, and it's good to welcome them all. Two of them of them, Tom Woodcock and Jack Toye were judges last year and Helen Judge was a judge in 2012 All three are very much part of the film culture of Cambridge and bring great academic and practical knowledge to their choice of winner.
-
Commendations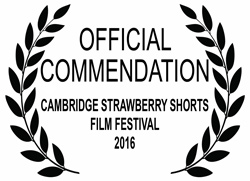 Please find below a list of entries to the Cambridge Strawberry Shorts Film Festival that receive a commendation from the 2016 viewing panel.
NOTE: These films are not also rans, they have not come in as second best, it is simply that we, because of time restraints and programme balance are not able to screen them at the festival.
They are chosen for many reasons, great cinematography, brilliant production, sharp editing, talented actors but also, just because we liked them, often, for no other reason than that they were, in general, a very good and enjoyable film.
The Strawberry Shorts Film Festival 2016 Commendation List.
-
Thanks
Cambridge Cinema Shorts would like to thank the Cambridge Film Trust and The Cambridge Buddhist Centre for their support.