Strawberry Shorts 2015 is now closed for entries. Late arrivals, should the contributor agree, will be treated as very early entries for the 2016 festival.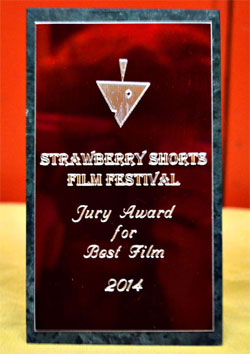 We are delighted to announce that we will be holding The Cambridge Strawberry Shorts Film Festival 2015 on the evening of Friday 5th June.
Cambridge Strawberry Shorts is a well established and respected short film festival run under the umbrella of Cambridge Cinema Shorts. The festival is an important event in the Cambridge City calender. It enjoys national support and has international recognition. Each year we try to add a little extra, keeping it fresh and alive, and encouraging continued interest with year round supporting events.
There will be three awards presented, The Judges Award, The Audience Award and The Nationwide Produce Award. The winners will be announced at the end of the festival and the winners presented with La Fraise d'Or.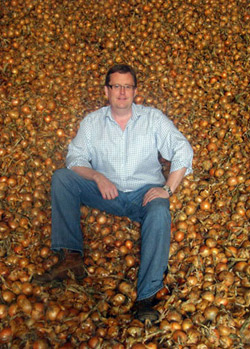 A new dimension has just been added to this years festival, The Nationwide Produce Award.
A constant and enthusiastic supporter of Strawberry Shorts, its group managing director, Mr Tim O'Malley has, when the voting takes place at the end of the festival, always displayed his own quirky preference, championing his choice with vigour and humour. Tim certainly knows his onions, (see left).
Last year, for instance, he voted for a great, but well off the wall film, Voodoo Moustache, director Louis Paxton, against the more mainstream choice of the judges and 99 plus percent of the audience. So this year, to save argument and to add an exciting new edge, his company have created a new award and together with it are offering a cash prize of one hundred pounds to the film maker, with a further hundred going to Cinema Shorts.
Fantastic! As well as helping a film maker this also brings the audience another level of entertainment and is a well appreciated contribution towards organising the festival.
Thanks Tim.
Commendations
Because of time restrictions and programming considerations many films submitted cannot, but deserve to be included in the festival. To redress this injustice commendations will be awarded. A listing will be published in the programme, film makers informed and all these films will be screened at public events in Cambridge during the rest of the year.
-
How To Submit A Film
Strawberry Shorts 2016 will be open for submissions in October 2015. Please check this website for updates and information.