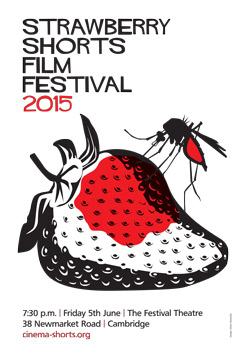 We are delighted to announce that we will be holding The Cambridge Strawberry Shorts Film Festival 2015 on the evening of Friday 5th June.
Cambridge Strawberry Shorts is a well established and respected short film festival run under the umbrella of Cambridge Cinema Shorts. The festival is an important event in the Cambridge City calender. It enjoys national support and has international recognition. Each year we try to add a little extra, keeping it fresh and alive, and encouraging continued interest with year round supporting events.
There will be three awards presented, The Judges Award, The Audience Award and The Nationwide Produce Award. The winners will be announced at the end of the festival and the winners presented with La Fraise d'Or.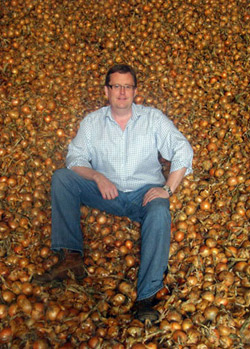 Tim knows his onions
A new dimension has just been added to this years festival, The Nationwide Produce Award.
A constant and enthusiastic supporter of Strawberry Shorts, its group managing director, Mr Tim O'Malley has, when the voting takes place at the end of the festival, always displayed his own quirky preference, championing his choice with vigour and humour. Tim certainly knows his onions, (see left).
Last year, for instance, he voted for a great, but well off the wall film, Voodoo Moustache, director Louis Paxton, against the more mainstream choice of the judges and 99 plus percent of the audience. So this year, to save argument and to add an exciting new edge, his company have created a new award and together with it are offering a cash prize of one hundred pounds to the film maker, with a further hundred going to Cinema Shorts.
Fantastic! As well as helping a film maker this also brings the audience another level of entertainment and is a well appreciated contribution towards organising the festival.
Thanks Tim.
-
Advanced Booking
Festival Seating is limited. To avoid disappointment we advise you book in advanced.
To book tickets for The Cambridge Strawberry Shorts Film Festival 2015, Festival Theatre, 38 Newmarket Road, (now part of the Buddhist Centre), please follow instructions below:
Tickets may be booked via email to cinemashorts@gmail.com
Please use the subject line 'Booking'
Tickets are £7.00, to be paid on the door, on the night, (cash only please)
Payment can only be made when collecting tickets
All tickets must be booked with each recipient's name attached.
No more than 4 tickets, with each recipient's names attached, may be booked, per person
Doors open at 7:15 pm and booked tickets must be claimed by 7:45 pm
After this time any unclaimed tickets will be returned to the door and sold on a first come, first served basis
IMPORTANT: Audience numbers are limited so please do not over­book. If, after booking, you find you are unable to attend, please inform us, by email, at the earliest opportunity, so your tickets may become available to others.
Refreshments are available from the comfortable surrounds of the foyer cafe.
Thank you.
-
The Jury
Our judges this year are four old friends of Strawberry Shorts, and it's good to welcome them all. Three of them, Tina Kendall, Tom Woodcock and Jack Toye have been judges in the past, are very much part of the film culture of Cambridge and bring great academic knowledge to their choice of winner.
-
Running Order
The Cambridge Strawberry Shorts Film Festival takes place on the evening of Friday the 5th of June in The Cambridge Festival Theatre located at 38 Newmarket Road, Cambridge, CB5 8DT.
The Doors open at 19:00.
The screening is split into two programmes.
The first programme starts at 20:00
There will be an intermission followed by the second programme at 21:45.
The awards will be announced after 23:00.
-
Commendations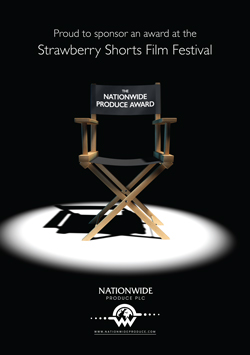 Because of time restrictions and programming considerations many films submitted cannot, but deserve to be included in the festival.
To redress this injustice commendations have be awarded.
A listing will be published in the printed program, film makers informed and all the commended films will be screened at public events in Cambridge during the rest of the year.

THE CAMBRIDGE STRAWBERRY SHORTS 2015 COMMENDATION LIST.
-
Thanks
Cambridge Cinema Shorts would like to thank the Cambridge Film Trust and The Cambridge Buddhist Centre for their support.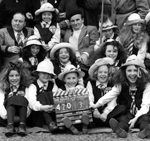 The Rabble
Last but not least a huge amount of thanks and gratitude to the The Cambridge Strawberry Shorts Viewing Committee without whom none of this would be possible . . . settled down now, next film please!