2016 Festival Report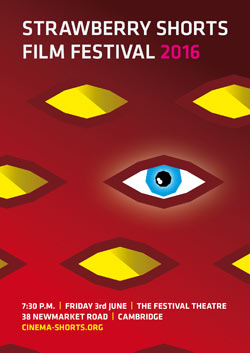 Once again we can report an exciting, sell-out event. The Festival Theatre played host to a hugely enthusiastic audience and our volunteer committee and helpers did a magnificent job preparing the theatre, running the event, organising and attending the audience.
The evening was split into two half's with a gap for refreshments in the middle to sustain audience and judges in their task of choosing a winning film.
At the end of the evening while the judges retired to consider their verdict we conducted the audience vote. This creates great fun and robust debate and within a fifteen minutes we had our audience award winner, The Edge, a wonderful Russian animation by Alexandra Averyanova.
The judges then gave their verdict and to our surprise also chose The Edge, (first time the judges and audience have ever agreed). Then each judge commended one film each. For Tom Woodcock it was Besieged Bread by Soudade Kaadan, Helen Judge chose Monster by Rina B Tsou and Jack Toye went for In The Shadow Of The Mountain by Neith Sentis.
Finally it was the turn of the viewing panel. We have watched every single film submitted to us this year, in fact we watched many of them twice, and, being an opinionated bunch, we thought that it was about time that we gave our own award. So we did and chose Besieged Bread.
It takes us nine months to organise and run the Strawberry Shorts Film Festival and a lot of people freely give their time, good will and equipment to the event and they all deserve a mention. We will probably miss somebody out and for that we apologies but here goes.
First we should mention the viewing panel who, every Wednesday, show up through the long winter months. Lucy, Gen, Victoria, Nick, Elia, Nat, Henry, Atti. Then we have our festival crew which comprises, of course, of the viewing panel plus our back stage technicians Tony and Colin, Wendy who does a magnificent job running the cafe with her friend Kasia, Ellen on the door, Gens boyfriend, one half of The Stewards of Love, and our three judges, Helen Judge, Tom Woodcock and Jack Toye.
Then we come to the suppliers of our equipment, Tony Jones and Jess from the Cambridge Film Trust who loan to us the screen and projector. Jack, one of our judges and publicity manager at the Arts Picture House who prints our programs for us, and last but by no means least there is Oliver Gretscher, our graphic designer in Berlin. Oli designs our wonderful posters, (and even printed them for us this year) and does a fantastic job designing and word processing the program. Oli you're a darling. In fact you all are.
Thanks to each and every one of you, (and that includes our four hundred plus film makers, our loyal supporters and audience). We love you all and the festival would not be what it is without each and every one of you.
Simon Mullen and John Clements
Cambridge Cinema Shorts.
-
Cambridge Strawberry Shorts 2016 Photo Gallery
Check out the Cambridge Strawberry Shorts Film Festival 2016 photo gallery.
click to enlarge
Principal photographer Elia Martinez.
-
2016 La fraise d'Or Awards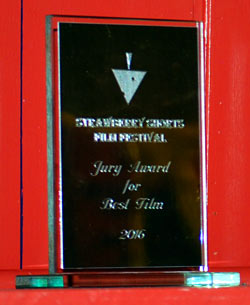 The winner of the 2016 Audience Award was The Edge.
The winner of the 2016 Viewing Panel Award was Besiged Bread.
The winner of the 2016 Judges Award was The Edge.
Judges Commendations
Tom Woodcock commended Besiged Bread.
Helen Judge commended Monster.
Jack Toye commended In The Shadow Of The Mountain.
-
Running Order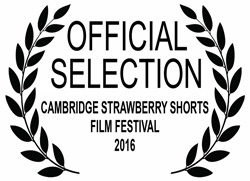 The Strawberry Shorts Film Festival took place on the evening of Friday 3 June in The Cambridge Festival Theatre located at 38 Newmarket Road, Cambridge, CB5 8DT.
The Doors opened at 19:15.
The screening was split into two programmes.
The first programme started at 20:00 followed by an intermission and then the second programme at 21:45.
The awards were announced after 23:00.
-
The Jury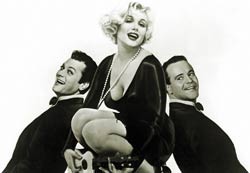 The 2016 Jury
Our judges this year are three old friends of Strawberry Shorts, and it's good to welcome them all. Two of them of them, Tom Woodcock and Jack Toye were judges last year and Helen Judge was a judge in 2012 All three are very much part of the film culture of Cambridge and bring great academic and practical knowledge to their choice of winner.
-
Commendations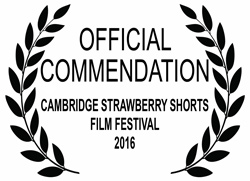 Please find below a list of entries to the Cambridge Strawberry Shorts Film Festival that receive a commendation from the 2016 viewing panel.
NOTE: These films are not also rans, they have not come in as second best, it is simply that we, because of time restraints and programme balance are not able to screen them at the festival.
They are chosen for many reasons, great cinematography, brilliant production, sharp editing, talented actors but also, just because we liked them, often, for no other reason than that they were, in general, a very good and enjoyable film.
The Strawberry Shorts Film Festival 2016 Commendation List.
-
Thanks
Cambridge Cinema Shorts would like to thank the Cambridge Film Trust and The Cambridge Buddhist Centre for their support.