Saturday 3rd August 2013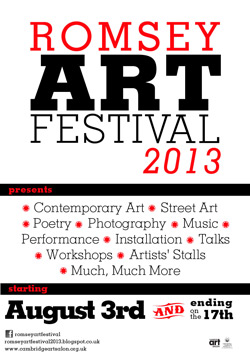 We are a group of people with a passion for Short Films. Based in Cambridge we have been showing both local and international short films at our Strawberry Shorts Film Festival and at a host of other local venues since 2001.
Short films, because of their time and budget restraints, are often honed to the essence of film making, pared down to produce exquisite jewels of the craft, cut and polished until a couple of minutes of no budget short can outshine the latest 3D Hollywood blockbuster.
They come in bite sized chunks and are easily digestible so please do come inside for a taste. We promise you will not be disappointed and it could be the start of a passion that will brighten your life.
-
Running Order
There will be two screenings in the Romsey Labour Club. Both screenings are free. Follow the links below to view the full running order of each programme.