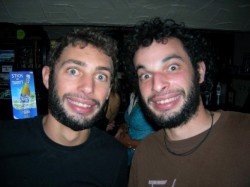 Justin Argent Chair of the juggernaut that is Strawberry Fair (not sure which one he is, take your pick).
This is probably the last place he is expected to be on the night before the Fair.
Which is why we asked him to be on the panel. He likes films, he makes films and he could do with a break from the torment of the common.
And if anyone comes looking for him, he aint here. OK!