Running Order
location: CB2 Restaurant Café
date: Thursday 27th November 2014
time: screening starts 8pm
price: £3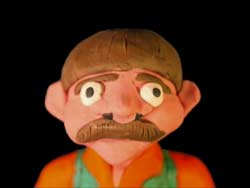 A touching moment of solidarity and identification between two complete strangers who like the same singer. A story of friendship and empathy.
(1:39, Animation, AR, 2013)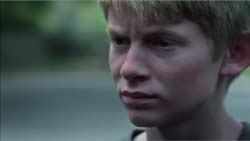 Jack is having a hard time dealing with his sister's cancer. On the day of his sister's arrival from the hospital, Jack gets a harmonica from her. As she gets a small pain attack, Jack runs off to the nearby beach to collect his thoughts. He throws the present into the ocean, but as he does, he suddenly encounters a huge man who seems to be washed to shore.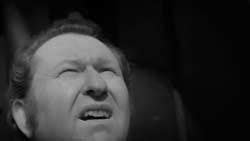 Hugo lives alone in his own world where symmetry and tidiness reign. One day, his most favourite stamp with an Indian rickshaw motive decides to get blown out of the window. Leaving his room becomes inevitable.
(7:24, Poetic, Adventure, DE, 2011)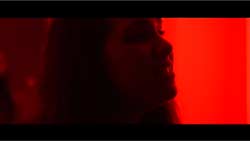 On Valentine's Day, a hopeless romantic and a cynic realise that love is right in front of them.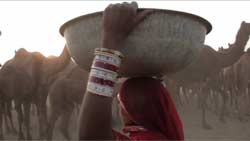 Set on the edge of India's Thar Desert and in the middle of the biggest camel fair, this film looks at the lesser known side of one of world's most visited, filmed and photographed destinations to highlight an issue that concerns over 2.5 billion people on our planet. .
(6:00, Documentary, ZA|DK|IN, 2012)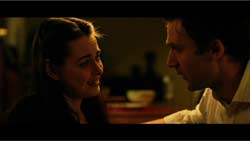 DOLLFACE is a tense BLACK comedy about a young couple's dinner date. Lilly has been seeing Henry for a while now, things are going really well and Lilly suspects that tonight Henry will declare his love for her. …But Henry Hot-Stuff has a far more unsettling confession; one that will test Lilly's perception of… normality.
(15:00, Comedy drama, UK, 2013)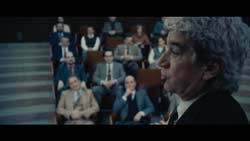 The manager of a company proposes a daring plan for keeping the workers' morale high.
(10:46, Fiction, ES, 2013)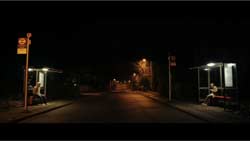 Waiting for her bus home a young lady has a terrifying encounter.