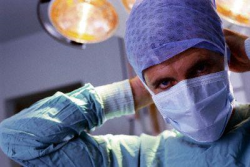 Helen Judge was born in New Zealand and now lives and works in Cambridge. She has been a practising visual artist for the past twelve years. She completed her BA in History at Auckland University in 1986 and moved to the UK in 1991. From 2001 until early 2012 Helen worked from a studio at Wysing Arts Centre, Bourne, Cambridgeshire. In 2007 she completed a Fine Art MA at Central St Martins College of Art and Design, London.
Helen works collaboratively and on individual projects across a variety of media including performance, sculpture, film, art happenings, and the internet. Her works in the mediums of film, sculpture and digital collage often use the glossy consumer aesthetic of neo pop. In this work she re-positions immediately recognisable symbols of late capitalism, dissects and re-evaluates them. She has shown her work at national and international galleries, and festivals. These have included Temporary Contemporary, London; /Seconds, issue9, London; Elektronentoto Kabinenschau, Düsseldorf; The Kitchen Gallery, Liverpool; Cinesonika 2, Vancouver.
For several years now Helen has been doing a fantastic job designing the Strawberry Shorts posters. To see examples of her superb artwork explore this website were you will find a back catalogue of our posters.