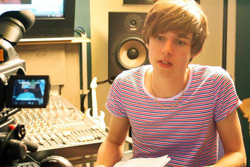 I am a 20-year old, aspiring feature film director. Having recently completed a degree in (BA) Television Production at Bournemouth University, I will be set to graduate in September. CyberBeat was the first of two films that I directed this year at university. My second film The Snatching is a ten-minute horror film, also filmed in HD but with the added use of 5.1-surround sound. In addition, I have recently finished directing a music video for BakerLane Records, which will hopefully be released within the next few months. Within the last year I have built up a great collaboration with this company, having used their facilities to record and produce the CyberBeat soundtrack as well as using their talent to compose, record and produce the film score for my horror film. Currently I am working for the company on a freelance basis as we intend on shooting more music videos over the coming year. I plan to undertake further freelance work like this as a writer, director and editor in order to finance a feature film that I hope to make next summer!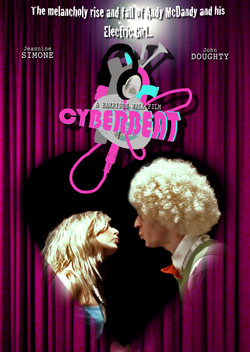 Shot on a limited budget, CyberBeat is a 4-minute mash-up of three movie genres that I love; comedy, sci-fi and music. The story originated as a short poem that I had written, taking its concept from a romantic-comedy-style character dilemma in which lonely adolescent Andy McDandy finds himself unable to find true love in a world surrounded by romance. Elements of science fiction are introduced when, during a spontaneous eureka moment, Andy decides to solve his life's problem by building an Electric Girl. Together, they fall in love and, in expression of their newfound romance, decide to turn Andy's prom night upside down. The use of music to convey the story enhances its wacky, completely over-the-top, tongue-in-cheek nature, telling a familiar narrative that most can relate to in a unique way. Whilst being part of the 'Weird and Beautiful' programme, described as not being for the faint-hearted, CyberBeat is extremely weird but strives to be beautiful. If you can handle the unsubtle sexual suggestiveness, it could perhaps end up being one of the most light-hearted films you watch this festival.
Strawberry Shorts Note: Harrison Wall's introduced CyberBeat in Programme 5 and the screening was followed by a Q&A.