The Best Of Cambridge Super 8 2008: Saturday 6th June 2009: Screening 16:00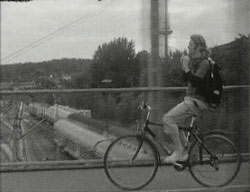 Filmmaker: Daniel Kroenke
Marc, a bicycle courier, attempts to escape himself by living through the lens of his Super 8 camera.
(20:00, Fiction, DE, 2006)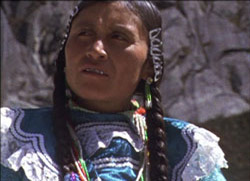 Filmmaker: Stephen Hyde
"Glacial ice tastes sweeter" Maji has spent her life in the small community of Warqa nestled high in the Peruvian Andes. Maji's son and Grandson earn their livelihood by harvesting glacial ice for "shikashika", a shave ice delicacy sold in the valley far below.
(10:00, Documentary, PE/US, 2009)
Moments in Barcelona as seen by Johan Kramer « the two brothers»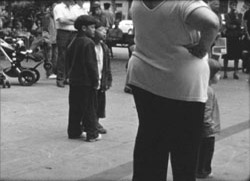 Filmmaker: Johan Kramer
One moment in Barcelona as seen by Johan Kramer.
(3:00, Experimental, ES/NL, 2007)
The Other Half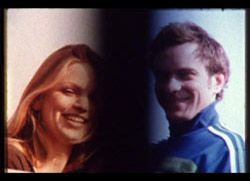 Filmmaker: Nick Scott
Two ex-lovers reminisce about their time together. As they visit places that hold shared memories, they try to remember why they broke up.
(4:00, Drama/Experimental, UK, 2007)
Above You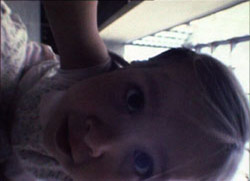 Filmmaker: Matis Burkhardt
Now you have it now you don't. A camera on her way up.
(4:00, Music video / Experimental, DE, 2006)
One of Many Drops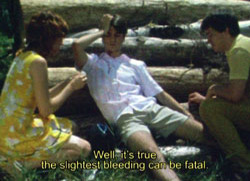 Filmmaker: Fabrice Delaure
The story of a young French haemophiliac boy contaminated by the AIDS during the 80's. (Between fiction and documentary.)
(15:00, Documentary-fiction, FR, 2006)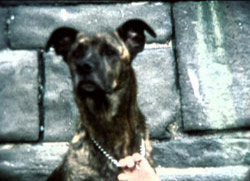 Filmmaker: Richard Penfold, Sam Hearn
Ben, a mutt, talks about his mid-life crisis, the indignity of neutering, and his dreams of a loving home. Made on a budget of £4.90 for ham and sausages this Super 8mm short film was shot on 1×50 ft roll and edited in-camera under the Joy of 8mm initiative.
Pneurosis (in the bathroom)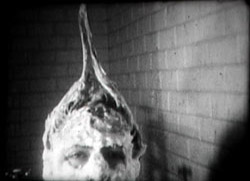 Filmmaker: Daniela Cugliandolo
Ordinary objects in the bathroom, at the service of one person's obsessions.
(5:00, Experimental, AR, 2001)
Lunch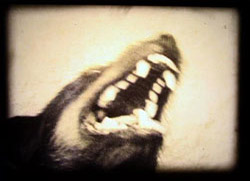 Filmmaker: Miklos Solyom
Together on a planet. Together in an apartment. Suddenly everything changes between them. We can't we see them yet, but slowly, frame to frame the drama unfolds.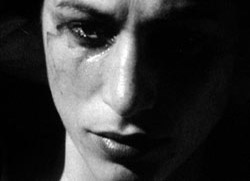 Filmmaker: Carlos Vasquez
A vampire walks the streets of an old town in search of blood.
(3:00, Fiction, DE, 2008)
Snailrun a Nightmare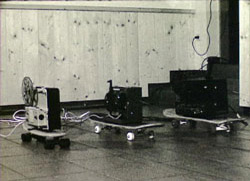 Filmmaker: Super 8 Selbsthilfegruppe Salzburg
A race with 3 super 8 projectors.
(3:00, motion picture, AT, 2004)
Lady White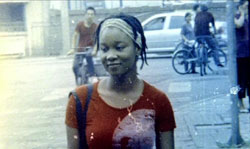 Filmmaker: AD Weiss
Lady White is the tale of a snake that wanted to be human and of an African-Chinese girl and a Chinese-American boy's search for identity in China's swiftly changing society.
(18:00, Drama, US/CN, 2007)
Dash Dot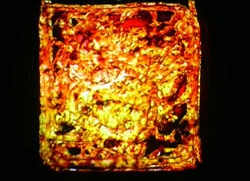 Filmmaker: Ian Helliwell
A completely cameraless hand scratched and coloured film, made by direct animation onto black Super 8. All the shapes were scratched in using a draughtsman`s stencil, and the colour added with felt tip pens. Soundtrack: Hellitron tone generators.
(1:00, Experimental Animation, UK, 2006)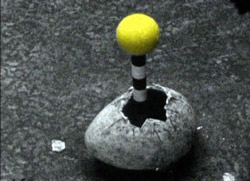 Filmmaker: Magnus Irvin
Mr. Podomowski is busy clearing rubbish from the streets of East London when he comes across a Belisha Beacon, (England's most enigmatic and beautiful piece of street furniture). After witnessing the birth of a baby beacon his callous response results in an attack by the psychopathic Beacon Glove Hand. Following this horrific encounter, Mr. Podomowski undergoes an incredible change with fatal results. A silent film in black & white & yellow.
(3:00, Fiction, UK, 2007)