Best New Short Films From Around the World: Friday 5th June 2009: Screening 21:45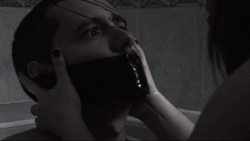 Filmmaker: Chris Purnell
When Ben tells Rachel he is leaving her for another women, she has to stop him from going. Whilst imprisoned, Ben plots his escape as Rachel?s rage deepens and she contemplates a way for Ben and her to be together forever.
(11:14, Drama/Psycho-Noir, UK, 2009)
Back to the Fuchsia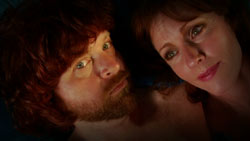 Filmmaker: Toby Roberts
In their garden of love he's sows of doubt, laced with jealousy. But she has ripe manure to feed his trust and, hopefully, help their relationship flower.
Elvis is in the Van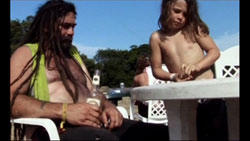 Filmmaker: Guy King, Carla MacKinnon, Gareth Davies
If there's anything Seamus loves more than his boys, it's his freedom. A film taking us on an entertaining rollercoaster weekend with the Canning family. The dad is shameless, shocking and inspiring; the three young boys are feral, adult and gorgeous &#8208 and they all want to be free. Filmed in part by the participants themselves, this is a heartwarming and occasionally disturbing story about a dad who lives apart from his sons.
(9:20, Documentary, UK, 2008)
Compensation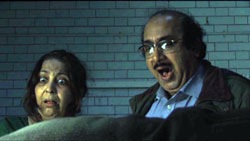 Filmmaker: Sanjeev Sankhalpara, Virginia Moustaka
After a plane crash, an airline discovers it has lost all passenger information. Suspecting family members, are therefore urged to come forward and identify the dead victims. Will a middle aged Indian couple face the worst news of their lives.
(10:13, Comedy, UK, 2008)
Purification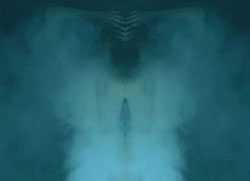 Filmmaker: Nicolas Laborie
Purification is a video art based on Ajrasattva: The Buddha of Purification. A meditation that releases all negative energies from eons of time and purifies body, mind, speech and Soul.
(3:13, Experimental, UK, 2008)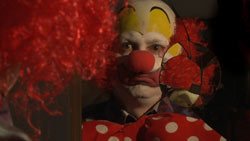 Filmmaker: Davin Jeayes
Jojo's girlfriend has dumped him. His depression deepens as he downs the whisky. How will he react to her demands to give up the third person in their relationship? Does he truly understand what is being asked of him?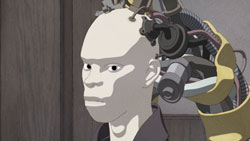 Filmmaker: Sam Lanyon Jones, Andrew Cope
Set against the backdrop of a nameless Eurasian city The Praying Machine explores the relationship between three seemingly unrelated characters.
(5:45, Animation, UK, 2008)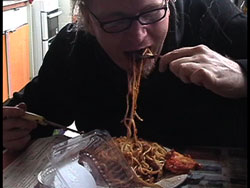 Filmmaker: Vivien Peach
One man and his dinner, but who is the hungriest?
(2:12, Experimental, UK, 2008)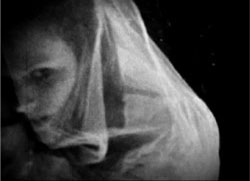 Filmmaker: Ben Barton
Ellen Love returns to the grave of her beloved in a moonlit, Gothic dream. A dark and romantic music video to the song 'Black Eyes' by Jennifer Harris.
Taken from Ben Barton's 'cinema of small gestures' – a series of visual poems captured on Super 8 cine film.
(4:47, Music Video, UK, 2009)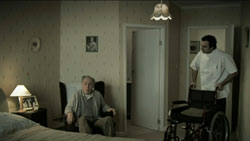 Filmmaker: Barney and Lucy Heywood
Ernest Samson is trapped by a rare condition that causes him to speak in a foreign accent. Alienated by his fellow elderly residents, he finds the familiar landscape of home has been altered and his precious memories corrupted.
His saviour comes in the unlikely form of Amir, a young Muslim care worker who reveals an unexpected affinity with Ernest?s situation and offers him a key to the peace he so desires.