Saturday 6th June 2009: Screening 14:00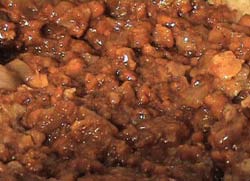 Filmmaker: Vivien Peach
Have you ever looked at what you eat?
(4:45, Animation, UK, 2008)
Joy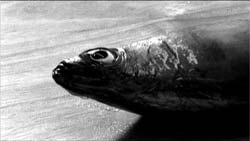 Filmmaker: Kieron Clark, Rob Speranza
Joy tells the story of a modern day miracle and of its on the residents of a small seaside town. The film was shot entirely on location in Bridlington, East Yorkshire, UK.
(6:35, Experimental Drama, UK, 2007)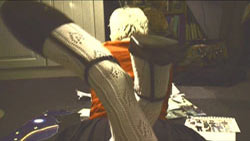 A paper crane turns around the record player as time passes, the World turns and love moves on.
Made as part of Long Road Media course work.
(3:15, Music Video, UK, 2008 &#8208 2009)
Cover King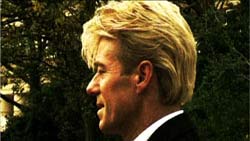 Filmmaker: Eddie Singleton
Documentary about tribute singer "Les Holstock" talking about another comeback in his showbuisness career. Signing autographs in a cake shop, and the love of his wife Gill who might just want to go to bed with the real David Bowie. Les is "David Live". Yourkshire's finest Bowie Tribute Act.
Ya Grandma's A Gangsta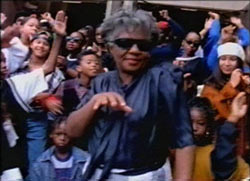 Filmmaker: Tim Greene
US music video parody ostensibly promoting the latest release from a 65-year old black female rapper and US TV star, Vivian Smallwood, aka Rappin Granny.
(5:30, Rap Video, US, 2005)
Filmmaker: Tom Lloyd
A modern day dreamtime. The freedom of a life on the road in an English Summer. Travelling the length of the country and back again with a pair of horses and gypsy caravan, "Live Before You Die" is the ultimate horse-drawn road movie, following a band of travellers with handcarts, goats, donkeys and ponies along green lanes to the fairs and festivals of England.
(5:50, Documentary, UK, 2008)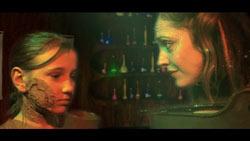 Filmmaker: Ronak Singh
Githa and the Enchantress is a mystical and magical tale about a young girl with a severe facial disfigurement who has become an outcast in her village. She meets an Enchantress who promises to cure her on the condition that the young girl carries out a task for the Enchantress.
(16:52, Chidrens Drama, UK, 2007)
Sophie's Choice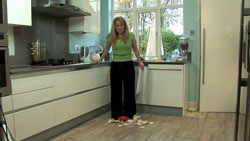 Filmmaker: Hal Jeayes
Sophie is going away for the weekend with some girl friends. Mother is happy about it until she is told they are going camping! But thats not all wait for the bombshell!!!.
Real Estate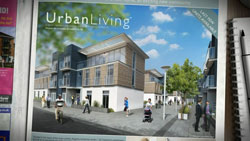 Filmmaker: Jonathan Weston
This animation shows what happens when real life infects the imagery of a glossy property advert.
Exploiting the familiar style of architectural visualisation, the film tracks the adverts increasingly reactionary responses to escalating urban events.
(3:48, Animation, UK, 2008)
The Land of Shadows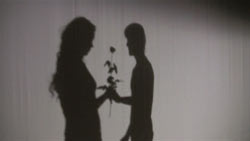 Filmmaker: Mosna Martin, Martina Dockalova
A shadow man meets a shadow women to whom he falls in love. Their happiness, that they hope to last forever is, however, destroyed by betrayal. The shadow man finally chooses to live rather with the guilt than the hatred in his heart…
Love & Haight Ashbury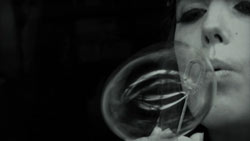 Filmmaker: Abbie Brandon
Love and Haight Ashbury is a short biopic of a women reminiscing over her longing to be a hippie in her youth, and revealing how the breakdown of her marriage led her back uncannily close to where she left off nearly four decades earlier.
(2:06, Docudrama, UK, 2008)