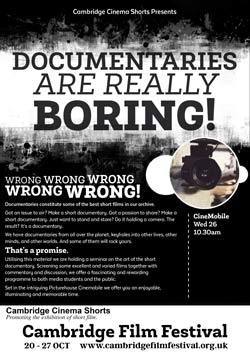 WRONG WRONG WRONG WRONG WRONG!
Documentaries constitute some of the best short films in our archive.
Got an issue to air? Make a short documentary. Got a passion to share? Make a short documentary. Just want to stand and stare? Do it holding a camera. The result? It's a documentary.
We have documentaries from all over the planet, keyholes into other lives, other minds, and other worlds. And some of them will rock yours.
That's a promise.